Clear Aligners in Cheltenham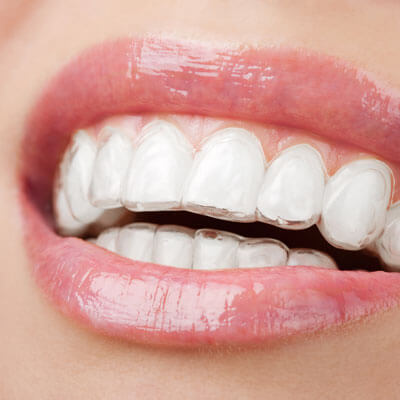 Removable clear aligners make teeth straightening discreet at any age. Our practice offers SmileStyler® translucent orthodontic trays, and ClearCorrect aligners to provide teeth straightening for adults and teens. Both processes start with 3D scans, like Invisalign treatment and others, so you can see your end result before you begin.
The SmileStyler Process
SmileStyler uses 3D digital scanning and treatment planning to map out your tooth alignment before treatment even starts. You'll even get a chance to preview the proposed outcome before your aligners are ordered.
Wear your clear aligners for the prescribed time each day, and they'll gradually nudge your teeth into the desired alignment. Change them out as directed to keep your tooth movement on track.
Depending on your smile's needs, treatments may be completed in as quickly as six months to one year. Accelerated treatment options are available to fast-track your results. We'll see you for periodic visits to evaluate your process and send you home with the next aligners in your treatment series.
ClearCorrect Aligners
ClearCorrect offers over 60 years of better smiles. With our aligners, you might find them more comfortable than some other aligners thanks to their special trimline and material. Our invisible appliances are made from a multi-layer medical-grade plastic designed over years of research and trials. The result is a stunningly transparent and resilient product that moves teeth effectively. In a word: fancy.
If you're looking to straighten your teeth, ClearCorrect might be just the thing for you. Offering results similar to those associated with Invisalign treatment, ClearCorrect aligners are comfortable, removable, nearly invisible, and, best of all, they work without impacting your daily life. Eat what you want, brush and floss as usual, and get straighter teeth without anyone knowing you're in treatment–it's that simple.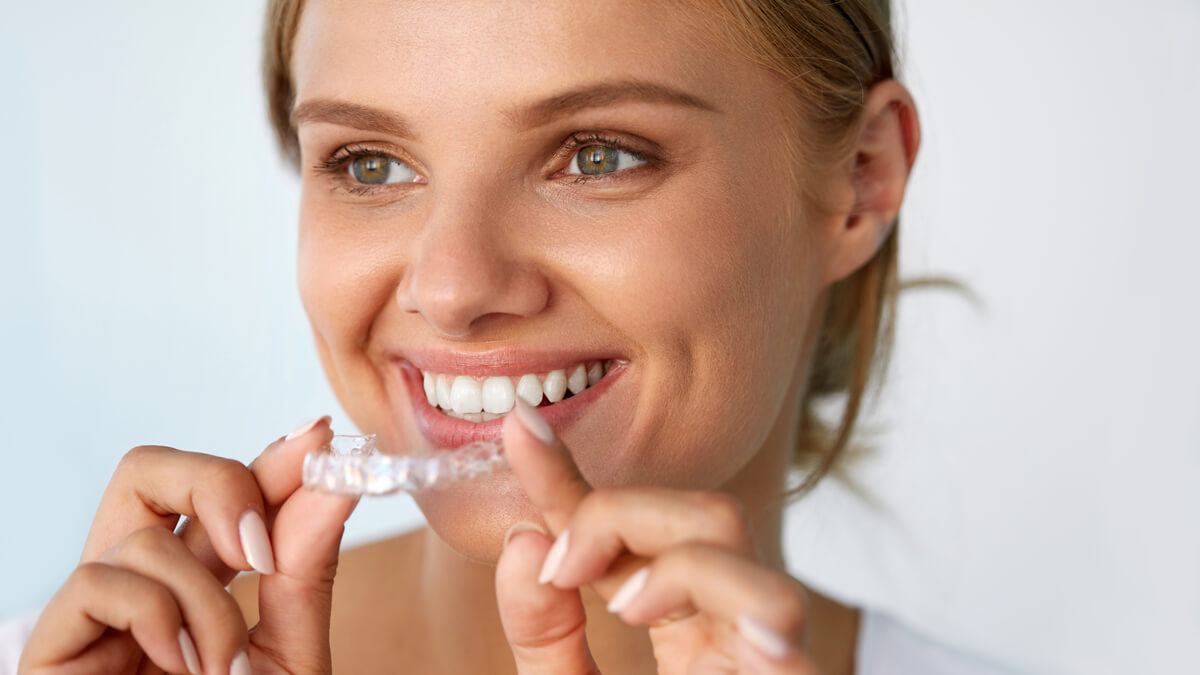 Benefits You'll See
A properly aligned smile is less susceptible to TMJ disorder, tooth decay, gum disease, and enamel wear. Plus, straighter teeth bring a naturally attractive symmetry to your smile. And you're never too old to enjoy a healthy and attractive bite.
With Smile Styler and ClearCorrect, you get to enjoy the added benefits of clear appliances that are more discreet than braces. Plus, there are no irritating metal wires, and you can eat whatever you like.
Flexible Payment Options
Affording your treatment is convenient with our in-house payment plan. After an initial down payment, you make regular instalment payments on the remainder of your balance at each scheduled appointment.
Frequently Asked Questions
How do I keep my treatment on track?
Always wear your aligners as prescribed. Only remove them during meals or for brushing and flossing. Failing to wear them for the required length of time will delay the completion of your treatment.
Clean your aligners daily with a soft toothbrush and cool water. Be sure to avoid harsh abrasives, hot water, or storing them at high temperatures. Always keep them out of the reach of pets.
Because the trays are designed to shift your teeth into better alignment, there may be some slight discomfort when new trays are put on. This usually disappears in a day or so.
Get Started Today
Healthy, straighter teeth improve more than just your smile. Find out if clear aligners are a good choice for you. Come in for your free consultation today.
CONTACT US »

Clear Aligners Cheltenham VIC | (03) 9583 8988