Orthodontics in Cheltenham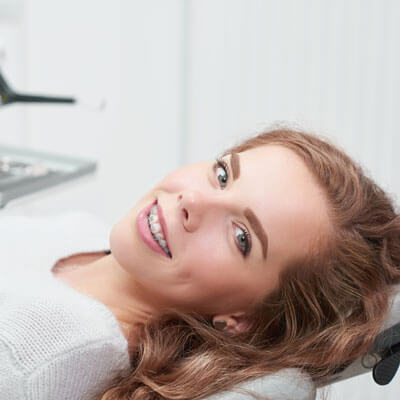 At Nepean Dental, we are pleased to offer clear aligner therapy for minor to moderate orthodontic corrections. If your case is more complex, we'll refer you to one of our local orthodontic professionals. We work with ClearCorrect and SmileStyler® aligners for your convenience.
Free Consultation
For patients interested in orthodontic treatment, we provide a free consultation. A recent clean and scale is necessary before we can proceed with the scan, and is not included; appropriate fees apply.
Next Steps
A complete oro-facial assessment is conducted, including intraoral and extra-oral photographs, a 3D scan of the teeth, OPG and lateral cephalogram X-rays (bulk billed at the local Capital Radiology imaging centre) are then ordered.
All collected data is then analysed to formulate the best treatment plan to achieve your desired result. Since 3D scans are taken, we have the added advantage of visualising the final outcome of the plan. Once the patient sees how the teeth will look at the completion of treatment, they can decide if they want to proceed.
The initial assessment and follow-up visit to review the treatment plan are both provided at no obligation and no charge to the patient.
Custom Care for Everyone
We ensure every patient receives a tailor-made plan to suit their requirements. Regular follow ups and 3D scans are done to ensure the teeth are moving as anticipated during the course of treatment. If a revision is required during treatment, we can easily have this done–no need to wait until treatment is complete.
Patients see their progress during regular follow-up visits, so they can rest assured they always receive the best customer service and care at Nepean Dental.
Take the Next Step
Contact us today to set up your free consultation.

Orthodontics Cheltenham VIC | (03) 9583 8988