Tooth Extractions in Cheltenham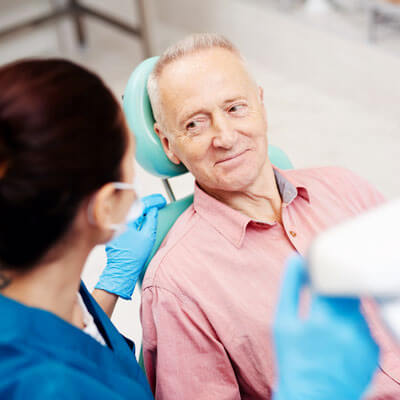 When teeth are severely infected, non-restorable or causing chronic discomfort, it may be best to have them extracted. Before removing a tooth, we'll review the pros and cons to determine if an extraction is in your best interest. There are some situations where an alternative therapy may be more appropriate (such as root canal treatment or gum disease therapy).
What to Expect
We'll provide you with a handout that reviews all of the pros and cons of dental extractions so that you know exactly what to expect. Our goal is for you to feel relaxed and well-informed about your decision to have a tooth removed.
On the date of your appointment, we'll carefully numb the tooth and make sure you feel completely comfortable. It typically takes more time to wait on the numbing medication to take effect than it does to remove the tooth. Within just a few minutes, your procedure will be complete.
Your Recovery
Plan to take it easy the rest of the day, giving yourself a bit of time to recover. If you require a complex restoration, you may want an extra day to rest before heading back to work. Our staff will contact you the following day to see how you're feeling. Occasionally, we may need to see you for a brief follow-up appointment.
Should I Have My Tooth Extracted?
We typically only recommend removing teeth that cannot be saved via another type of therapy. If too much structural damage has occurred and restoration is not possible, then extraction is the next reasonable step. Such as if the root is fractured, the crown is completely decayed or you experienced a failed endodontic procedure.
Get a Professional Opinion
Find out if you need to have your tooth pulled or if a better option is available. Contact our office today to reserve an exam.
CONTACT US »

Dental Extractions Cheltenham VIC | (03) 9583 8988