Root Canal Treatment in Cheltenham
Do you have a painful toothache? Abscessed tooth? Maybe there's a large cavity that has since expanded into the nerve of your tooth? A therapeutic root canal treatment could help save your tooth and get you out of pain.
Do I Need a Root Canal?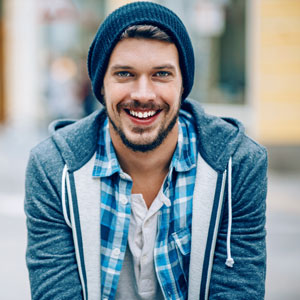 If you suspect that you might need a root canal, we suggest scheduling a consultation. We'll evaluate your tooth to determine the source of your pain, then advise you whether endodontic therapy is needed. Depending on your circumstances, you can go home with an information packet to read through or you may decide to begin treatment the same day (especially if you're in pain). Root canals are typical for deep cavities, cracked or dying teeth.
What to Expect
Getting a root canal is typically a two-step process, with removing the nerve and treating the infection followed by filling the nerve chambers a couple of weeks later. Depending on how many roots your tooth has, the length of your appointment will vary. Most can be completed in well under an hour.
Root canal treatment helps relieve the source of pain by removing the infected nerve. However, we may also want to put you on medication to alleviate infection or swelling that's causing discomfort.
Following Your Procedure
After root canal therapy is complete, we recommend placing a crown over your tooth to avoid any damage to the weakened tooth structure. Although you'll no longer have a tooth that can feel warm or cold sensations, the bone around it will still be able to detect pressure from biting or chewing. But the pain will fortunately be a thing of the past.

Root Canal Treatment Cheltenham VIC | (03) 9583 8988