Teeth Whitening in Cheltenham
Lightening the colour of your smile can help your teeth look more youthful and attractive without additional treatment. Professional teeth whitening offers amazing results that surpass those of commercial bleaching products. They're also more cost-effective!
Same-Day Whitening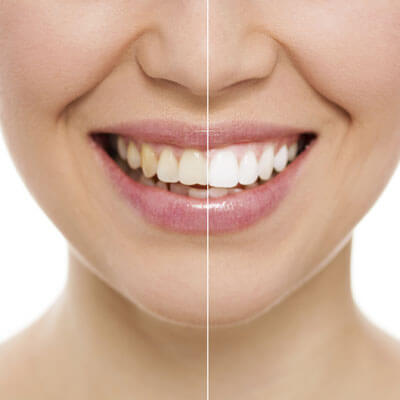 In-chair ZOOM! Whitening brightens your teeth by up to 7-8 shades in just one appointment. If you're short on time or prefer to see results quickly, a same-day whitening appointment is a great investment. Especially if you have a last-minute event where you need to look your best.
Take-Home Whitening
Custom bleaching trays make home whitening simple and effective. We'll fit you with moulded whitening trays that hold the professional gel against every tooth, right where you need it. Wear them as directed-typically up to one hour a day or overnight, depending on the gel you select-and see full results in 10-14 days.
Be sure to keep your extra gel in the refrigerator to top off as needed. Most of our patients prefer to whiten once or twice every several weeks to keep their smile bright.
Make sure to keep your trays out of the reach of any pets and always clean them with cold water (never warm or hot).
Things to Keep in Mind
A consultation is required before every teeth whitening treatment. If you have any tooth-coloured fillings or other restorations, it's important to note that they won't respond to the whitening gel. Only your enamel will whiten, which can cause those restorations to appear mismatched after your bleaching treatment is complete (you may want to update them afterward).
Whitening is not recommended for our patients who are pregnant or breastfeeding.

Teeth Whitening Cheltenham VIC | (03) 9583 8988