Emergency Dental in Cheltenham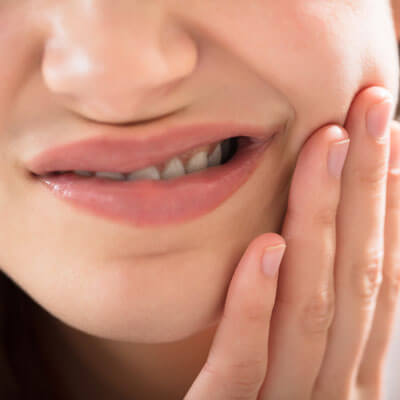 A throbbing toothache at 3 am. A chipped tooth that resulted from engaging in a contact sport. Swelling and pain due to an abscess. These are some common types of dental emergencies. At Nepean Dental, we can address your dental emergency so you can get out of pain and back to your life.
When Should I Contact the Practice?
At the first sign of discomfort, we recommend you call our practice. We reserve an emergency slot each day, so if you call in the morning, we can see you that afternoon.
Common dental emergencies we see often include:
A knocked-out tooth (adult or baby)
A chipped or cracked tooth
A gum injury or laceration
Sudden abscess or infection
Sudden extreme tooth pain
Frequently Asked Questions
What is the most common type of dental emergency you see?
Most emergency cases that we see at the practice are cracked teeth, which could be related to stress, teeth clenching or grinding. Many people also contact us due to toothaches.
How can I relieve a toothache?
Remedies include over-the-counter pain relievers, applying a cold compress to your cheek near the painful area, and rinsing your mouth with warm salt water.
My tooth got knocked out. What should I do?
It's essential to act quickly to increase your chances of preserving your tooth. You need to handle the tooth carefully, without touching the root. If the tooth is dirty (e.g. fell on the ground), rinse it with water. If you can do so, reposition it in the socket gently. If it doesn't fit properly, keep the tooth moist by storing it in milk or your mouth next to your cheek. Then immediately bring the tooth to Nepean Dental so that we can attempt to re-implant it.
What if my gums, cheeks or tongue are injured?
In this situation, it's crucial to stop the bleeding first. You can do so by applying light pressure to the injury using a cold compress. Then contact our practice for further assessment and to determine if the injury requires immediate attention.
I have a broken or chipped tooth. What should I do?
Even if the tooth isn't painful yet, we recommend you contact us immediately.
That's because the internal and delicate areas of the tooth may now be exposed to various types of bacteria in the mouth. If the tooth is left unprotected, new decay could develop. Dr Nashi will need to evaluate the severity of the problem.
Need Help Today? We're Here for You!
Please remember that swift action is always critical when it comes to a dental injury. Erring on the side of caution is always advisable. You should seek the advice of a professional whenever an accident or injury involving the teeth or gums occurs.
Based on what your symptoms are, we can make recommendations over the phone for certain types of painkillers, if suitable for you, or even home remedies.
Contact us straight away, so we can address your emergency as soon as you arrive at our practice!
CONTACT US »

Emergency Dentist Cheltenham VIC | (03) 9583 8988